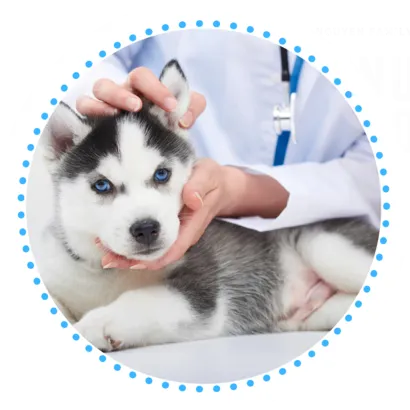 PREVENTATIVE MEDICINE

WELLNESS EXAMS
Preventative medicine is the best way to keep your pet happy and healthy for many years. Our pets age five to seven years every calendar year, making physical exams an important part of the early detection of health problems. River Run recommends that adult pets (1-7 yrs) receive annual physical examinations and that senior pets (7+ yrs) receive a thorough physical examination every six months.

EARLY DETECTION SCREENINGS & LAB TESTING
Our early detection lab testings screen organ/metabolic health and check for common diseases like diabetes, kidney, liver, and thyroid diseases, ensuring we keep your pet's health a top priority. Our parasite screenings ensure preventative measures are working effectively.

NUTRITIONAL CONSULTS
As with humans, a healthy and balanced diet is necessary for optimal health. We offer nutritional consults
which include the evaluation of your pet's particular diet, caloric needs, and feeding methods.
We can also explore additional preventative measures based on your pet's unique health concerns.
---